Smoke examines the indistinct nature of memory. It suggests that common cultural experiences, such as a New Zealand Summer spent at the beach, form a modern collective memory. Personal experience mixes with images from other people's pasts via film, television, print media, home movies, etc. until our individual memories reflect a collective vision of our past.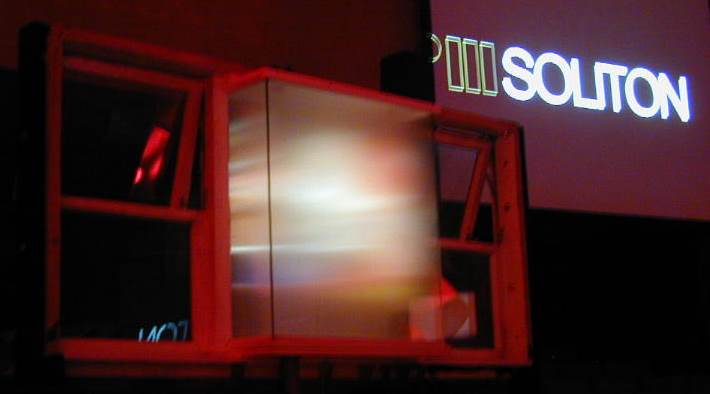 Smoke's debut at Soliton 2003
Smoke is an exhibition installation which uses smoke as a projection medium creating a dreamy 3D effect. This work debuted in April 2003 at the Soliton event in Auckland.
Thanks to: Auckland Glass, Dick Smith Electronics, Robbo's Demo, and Speedlock Ducting.